Jamie Skinner
Choosing to Work with a Consultant (And What it's Like to Work with Me)
You've been running your business and have come to a crossroads where you've finally made the decision to hire a consultant. Congratulations! You have just made a positively impactful decision. Next, I'd advise you to do some research on different individuals you have the opportunity of working with. Take the time to meet with them and learn about their work ethics, communication styles, and expectations when working with clients.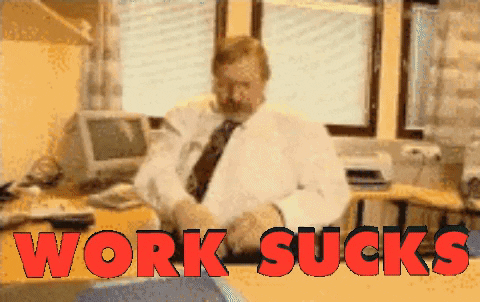 Find out your consultant's work and communication style!
I always want my clients to get to know my personality since it's reflected in how I run my business, how I handle my work, and how I correspond. When I partner with a new client, this is what they can expect:
More insight into YOUR business than YOU'VE ever had before. My breadth of experience and attention to detail results in greater visibility and understanding of the story behind all those numbers.
YOU will have a lot will be accomplished in a lesser amount of time. Through years of self-taught trial and error, I have nailed down many highly efficient processes for completing accounting (and other) tasks. Not only am I lightning fast on the 10-key, but I can work magic in programs such as Excel and QuickBooks like nobody's business! I even had one client who would only respond in expletives because the turn-around time was so much less than anticipated.
YOUR Work will be completed in a timely manner. I never want to underserve any of my clients so it's essential for me to stay on top of my work. Although, this is contingent on you providing source documents and responding to emails in a timely manner as well. Of course, things come up and one of us may need some extra time to address a request, but correspondence on this is always appreciated so I can adjust my timeline accordingly (I also return the courtesy).
YOU'RE always invited to ask questions. My priority is for you not to just hire me but for you to feel confident in the results I provide. I will never shy away from discussing a question or concern until YOU are satisfied with YOUR level of comfort in the matter. I also ask many questions since the more I know about YOUR business and how it operates, the more value I can create YOU in the long run.
In most circumstances, the first month working together is a Get-to-Know-You period. During this time, I assess YOUR business and services needed with great scrutiny. Everyone has different ways to approach the same thing, not that any certain way is necessarily better, but YOU are entitled to YOUR own preferences. I strive to work with clients where we both feel comfortable with the dynamics of the partnership, so if either of us feels that we're not best suited in working together, then we can part ways with no hard feelings.
CONTACT ME today or check out my available programs HERE.